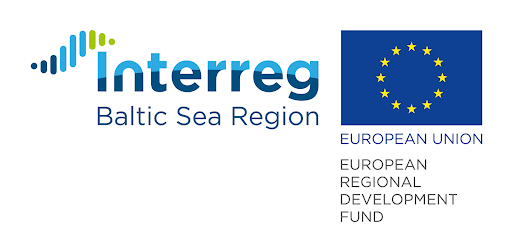 In 2021, we implemented three automated electric shuttle (robot bus) remote operating pilots in Kongsberg, Tallinn and Gdansk. The aim was to study the future remote fleet operating. Sohjoa Last Mile project was coordinated by Metropolia University of Applied Sciences, with consortium of seven project partners and support form Interreg Baltic Sea Region, with total budget of 898 203,00 €. Project lasts from October 2020 to March 2022.
Project partners
Finland: Metropolia University of Applied Sciences & Forum Virium Helsinki
Estonia: City of Tallinn & Tallinn University of Technology
Latvia: Zemgale Planning Region
Norway: Kongsberg Municipality
Poland: City of Gdansk
Key Messages – developing autonomous mobility requires actions now
Based on the Sohjoa Last Mile project consortium's collaborative work, we carved out the current possibilities and limitations of developing the autonomous mobility in public transport sector in the Baltic Sea region. The key messages related to the topic are compiled into a video and powerpoint presentation, find links below:
The focus in the near future should be on regulatory changes. Regarding the EU-level legal framework and national regulations on deployment and development of shared autonomous public transport services are required urgently.
Sohjoa Baltic publications
The Roadmap to Automated Electric Shuttles in Public Transport publication series provides collectively written key lessons learned during the project Sohjoa Baltic (2017-2020). Find each of the five volume in this series below:
Events 2021
Project Kickoff, 28th January (online)
Sohjoa Last Mile Roundtable Session, 30th March (online)
Pilot phase 1 in Kongsberg, Norway, summer 2021
Tallinn pilot results presented at MARA roundtable session, 8th September (online)
ARTS workshop, Zemgale region, Latvia
ARTS workshop, Helsinki, Finland
Pilot phase 2 in Kongsberg, Norway, fall 2021
Pilot in Gdansk, Poland, fall 2021
Final meeting, 29th November (online), Kongsberg
Output reports
Project partners' output reports are on Google Drive folder. Please find a specific partner report with direct link to document, as listed below:
Additional reports will be listed here.